Pavilion 10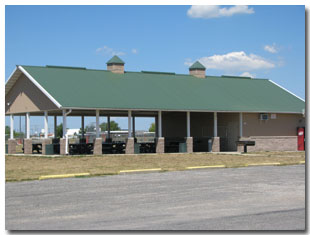 Pavilion #10 is located on the west side of the Park close to the Skate Park and ball fields. It features 12 tables, lights,water, electric, and restrooms. There is plenty of close parking and a play ground.

During baseball/softball season the concession stand is open from 8am-2pm for all games. Starting the 1st of May until end of July
the pavilion will have activilty until that time, the pavilion will not be available for rental until after 2pm.